August 2017 recap
September 10, 2017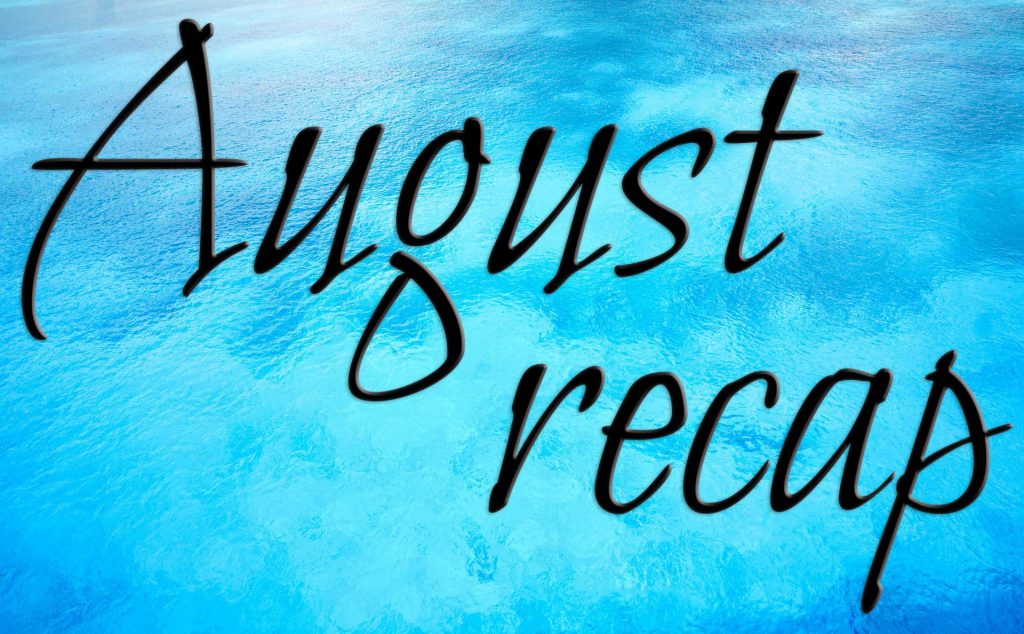 August has been crazy, just like July, only different. And that pretty much describes the state I'm in right now.
Tl:dr version: I published a book! I wrote a huge chunk of the next! And now I need a vacation!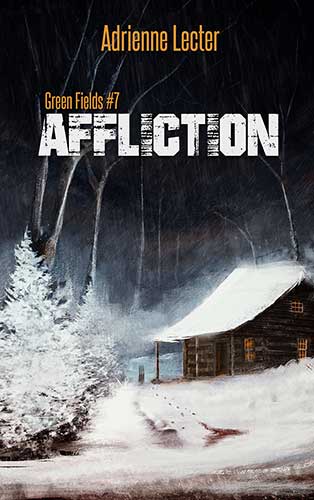 Writing:
Affliction, the 7th book in the Green Fields series, is out! Both in ebook and paperback, with audio following soon (October / November)!
I pretty much wrote my ass off through the first half of the month, then spent some endless time in editing hell, making August another damn productive month.
I wrote just over 50k words, most of that fiction. Let me tell you, book #8 is a joy to write! Just as the second half of #7 was. Apparently, I thrive on my characters' misery. What else is new? Also got to do some research, and for the first time ever, I will be writing about places I've actually been to, and that impressed me enough that they needed to end up in a book. That's pretty sweet. It's also the first book in a long time that doesn't have a title yet, although I know everything that will happen. I hope to be able to finish writing in September, but don't pin me down on that. I already lost a week to post-launch blues and I have some vacation coming up, so might be mid-October until I wade back into beta team harassing territory.
I plan on writing a few blog posts about the different stages of writing a book, but editing and proofreading is by far my least favorite part about the process. I'm a perfectionist, so I'd rather do another round than send a book into the world with mistakes that could have been avoided by said one round–but that doesn't make it easy to get through the same story you've already worked through ten times before. I love receiving feedback (any feedback, really) but I hate to see what stupid typos my beta readers have found. I'm insanely glad of the help they offer, but also the process of going through each individual file and noting corrections, then feeding it all into the computer is draining, to put it mildly. Last but not least, I use text-to-speech to find some more repetitions and other wonky bits, until I pretty much hate the book I'm about to publish. And if you've read the book already, I'm sure you can imagine just how much fun the last few chapters were on constant repeat!
I also finished Evacuation, the short story for the aforementioned anthology that I can finally talk about! It's set during the time frame of Incubation, Green Fields #1, and comes with this delicious tagline: When the world is about to end, one man has to bring home the bacon. (Warning: might not actually contain bacon.)
It's the first short story I've written set in the Green Fields world from a different point of view than Bree's, and I'm planning on doing a bunch more in the future!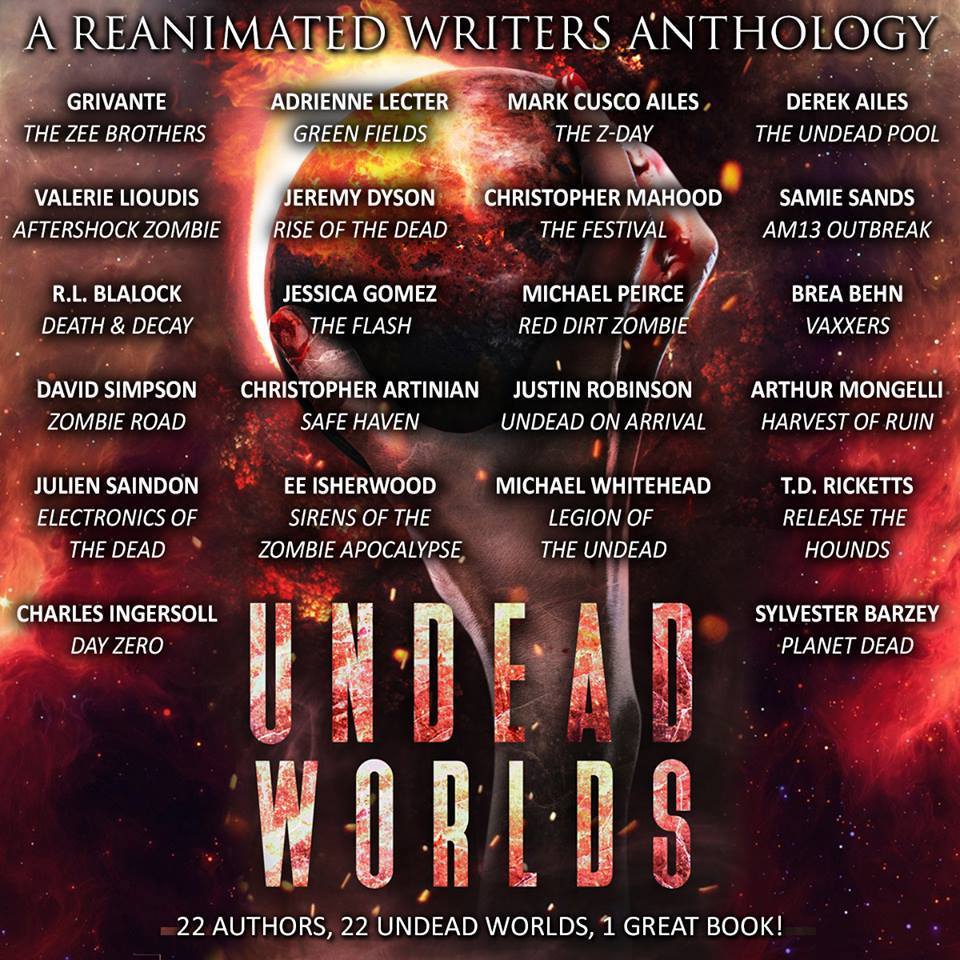 Here's the pre-order link to Undead Worlds – A Reanimated Writers anthology! Why not check it out and secure your copy to get it in your kindle right on release day on October 10! The anthology is full of amazing short stories from a lot of the usual suspects in the genre but also some great newbies you might not have come across yet. You're really missing out on a lot of great stuff if you don't snatch this up right away! My personal rec is Charles Ingersoll's Day Zero series. You can read the first two books now! I have to warn you, Chuck is my writing buddy so I may be biased. But they've been just about the only books in the genre that I've read for a while, so if that's not getting you running for them, I don't know what will!
I also did the ebook and print format of the anthology, so you know it will look amazing!
Other work-related stuff:
Got the cover for Affliction from my amazing cover designer, set everything up for the audiobook production, celebrated the release of the book by catching up on accounting and taxes, and all around enjoyed the glamorous life of an Indie writer (aka being locked in my office, working long hours and weekends!). I also reformatted all of my ebooks, in addition to getting Affliction ready for publishing. Of late I've been thinking about getting myself a little side hustle by offering formatting services for other authors. It's not that I don't have a 60+ hours work week writing as it is, but as we all know from last year, sometimes my muse just won't come out of hiding, and even with being a prolific writer, that job does not provide a steady income. Plus, I love setting paperbacks in inDesign, and Vellum is a joy to work with for ebooks. I have also considered launching my own small press (mostly for my books, but maybe to release other people's work as well, think anthologies etc). No concrete plans, just a bit of musing, also powered by the fact that as of right now, I have enough in my bank account to pay last years' taxes and social security! If you ever thought that Indie publishing is a get rich quick scheme, think again 😉
I might also start doing some ghostwriting in winter, we'll see how that will work out. I generally write the most when I write a lot every day, so that might actually lead to more books for you to read rather than less. Yes, my mind works in mysterious ways!
Oh, and somewhere around the release of Affliction, I sold my 75,000th book, not counting freebies or audio. Ded. Want me to write a blog post about that topic in general? Let me know!
Personal stuff:
I went swimming a whopping 8 times in August, at least as far as the gym goes. Some extra time in lakes, too, but there wasn't really much time for anything except work. And more work! At least I got some face-to-face time with another local author, but really, I spent a lot of August in front of my computer screen. In my air-conditioned office. During heat waves. There might have been some correlating going on there.
Reading:
Day Zero by the amazing Charles Ingersoll! If you haven't clicked the link above yet, do so now. I dare you!
Also, Christmas came early this year for me! Bobby Adair not only released Dusty's Diary 2, but also set #3 up for preorder! Wahh! I'm a huge fan. I've been reading Bobby's novels since before publishing my first zombie book. I'd even go as far as to say that he was one of the writers who inspired me. So knowing that, you can guess what this meant to me when it happened: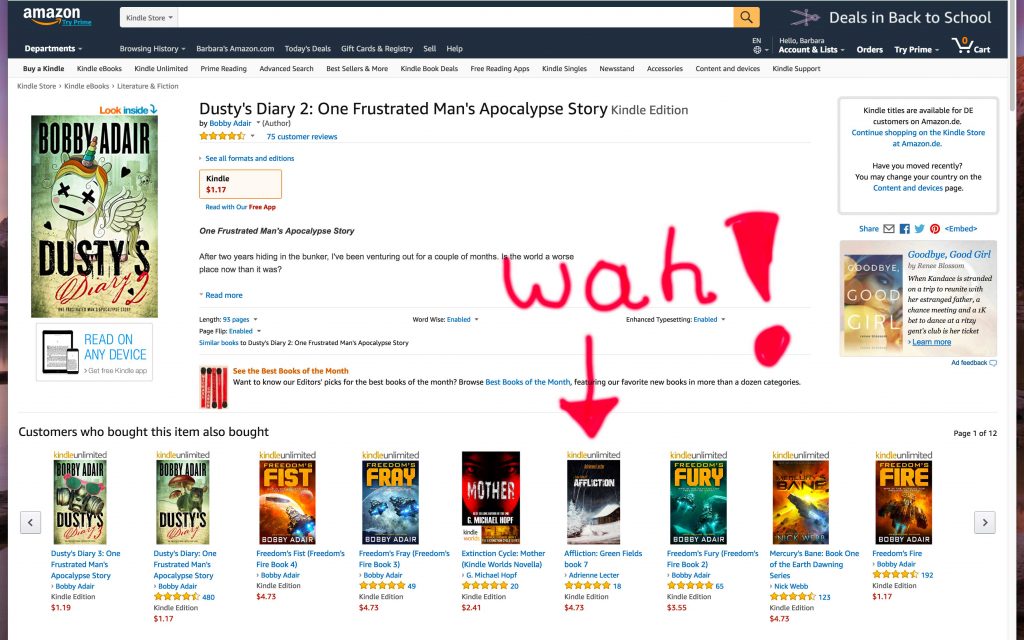 After the bender that was Affliction, I needed some light, happy books and managed to read all of one romance novel that reminded me why a) I prefer my romance with both serial killers and so gut-wrenching at it makes me sob uncontrollably at 3am in the morning, and b) why I seldom read romance novels! No offense to anyone who likes their "makes me happy" reading that way, but for me it's mostly a cleanser after I've freaked myself out with my own books. (And yes, there's romance out there with serial killers, and it's amazing, but few and far between). I'm very overdue for a bunch of sci-fi novels and horror, but I really couldn't do that with my own books spinning around in my head.
TV / movies:
Not much of that going on except GoT AND OMG THAT SEASON FINALE!!
Pleasant surprise (and guilty pleasure pick of the month) was The Mummy, starring the amazing Sofia Boutella, and Tom Cruise in his second most funny role after Tropic Thunder! I'm not going to say it's a good movie, and I still prefer the 1999 version, but it was entertaining, and if they get rid of that blonde bimbo I might actually look forward to DC's Dark Universe movie franchise. For once we've had a pretty kickass female villain, now can we please have some actually competent female heroes, too? In more than a single movie each year?
After the insanity of the book release I needed something fun and light-hearted, so we watched Rough Night. I was a little afraid it would be a train wreck, all-female Very Bad Things, but it was hilarious, and I really liked all the characters. I'm generally not a fan of the "all female reboot" idea (thank you, Ghostbusters, one of the worst movies I've never finished watching because it was just too bad!) because I believe that we all deserve great new movies with a great cast and amazing story, not some shitty, forced, "because we can" complete waste of time–and Rough Night ended up being a good example of that! It wasn't the most innovative movie ever, but it had great characters that did a lot of exploring and evolving, with a lot of well-done comedic elements. More of this, please!
Things I've learned this month:
I need a break, stat! And I still can't handle being arrogant and incompetent at the same time. The incompetence really kills me.
What's up for September:
Vacation!
Also the blog posts that I promised last month, but I have yet to meet anyone who's complaining that I'm writing fiction and publishing novels. The blog was always meant to be a side project for when I feel like sharing news, or letting you all get a better look behind the scenes, and I'm not going to fret over the lack of content. My job and passion are my novels, so if I can write more of those, I will! Simple as that.
Writing goals for September are mixed. I still aim to finish book #8, but not sure if I'll manage. What I have written of it is also proofread already, so less work for me once I finish (always a good thing). Might do some short stories, but my mind works best project by project, so those will have to wait, likely. I'm getting a little nostalgic about my earlier books right now so revisiting them and then doing some shorts will be fun! But there's a good chance you'll get another book from me this year, so who cares about snippets?!
I also need to do some re-planning of the remaining books in the Green Fields series, and what better place to do that than on the beaches and back roads of Italy in late summer? As you likely remember, I said it was going to be 10 books altogether. Well, a couple weeks ago, while I was brushing my teeth, I had this idea… and it might now be 12. Or 11, if I compound 9 & 10 as a continuation of the series makes some side plots redundant. Not sure about this at all (and yes, I admit it, the launch numbers for Affliction also weigh into this decision. Eventually, I will need to launch another series that's not set in this world, and I need to do that before sales disappear into nothing, so it's a bit of a numbers game. Keep buying my books and I keep writing them! But right now we're good until #10). It's all very vague yet but I really like the premise, and it's something very unique that is a consequence of what happened so far. I'd hate turning my books into a giant re-hash of what everyone else in the zombie apocalypse genre is doing. I'd rather do that to a fresh, new set of characters 😉
Speaking of new series, watching The Mummy and American Gods gave me some more inspiration for something that I've been thinking about writing for a while now. Kind of my 3rd possible new series once Green Fields is wrapped up (or maybe publishing in alternate release schedules, not quite sure yet). Urban Fantasy and Sci-Fi Space Opera are the other two options I've mentioned before. Chances are, I will write all three series sooner or later, but that new one would be horror / apocalyptic, if without zombies, and some really kick-ass, gory violence and magic involved. What, you thought I'd start a cozy cat mystery next? (Yes, I keep mentioning those because I just LOVE the idea of that genre! But after Affliction, I can't really say with a straight face that I don't delight in scaring the living shit out of myself with my books, so, yeah.)
Endless ramble short, I have a novel to finish, some serious decisions to make for the future of the series, and completely different worlds to plot. If you have ANY ideas that you think, hm, I liked that, I bet Adrienne could write it ten times more gruesome and freak me the fuck out with it! Or that haven't really been done but would fit into my world, please go ahead and mention them in the comments, send me a private message, post on my facebook wall or email me!
Also, if there are any topics I could write a blog post about that interest you, let me know!
Hope you have a great late summer / early fall!